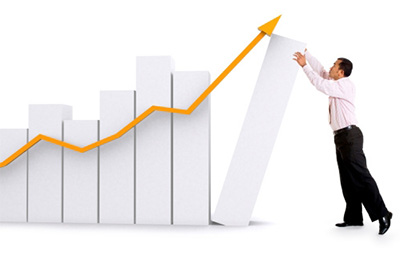 Cash flow is very important and it plays a very crucial role in business. There are two ways how you can manage your business. The first one is working with the capital management that includes managing your stock, managing suppliers and debt recovery. The second one is using cash flow forecasting.
Cash forecast will let you know the exact status if your business will have enough cash to run the business or to expand it. It will also show you when more cash is going out of the business in comparison of coming in.
The one of the best method to prepare a cash flow forecast is to break into several steps. Then recollect all the information at the end. There are few steps with which you can prepare your cash flow forecast:
Prepare the income or sales for the business: For your current business, look at last year's sales figures and then take a decision on what decisions you are supposed to take depending upon their past trends.
Estimate the cash inflows: Consider the source of cash depending upon business and it might include:
GST rebates and tax refunds
Owners invest more money (add extra equity) in the business
Government or other grants
Loans are paid back to you or you sell an asset
Other sources such as royalties, franchise fees, or license fees.
Estimate the cash outflows: Expenses depend upon the type of business you are running, it might include buying new assets, loan repayments, and payments to the owners and many more.
Review your estimated cash flow: This is the most important step of all. Once you have done with cash flow forecast, ensure that you go back and check what you estimated against the actual cash flows for the period.
At Pacific Professional Accountants, we can provide you with accurate, timely, informative cash flow forecasting reports.
For any financial consultation, taxation, and auditing contact us.